One of the most positive aspects of the Covid19 crisis for schools is the unity of teachers, the recognition of the same goal and of the need to recognise the importance of mental health and wellbeing for all members of our school communities as we attempt to return to some semblance of normality. The unity is not total, and one byproduct of the positivity as that the more negative and challenging thoughts and opinions tend to appear more prominent: consider the sometimes hurtful coverage of the teaching profession in some newspapers and social media platforms.
Some values are universal, trust, honesty, kindness and empathy for example. There are degrees within each of these: one person may be totally honest, another may only share some truths; for everyone showing 100% trust in others there will be many who would need trust to be proven. Empathy though might be selective; the empathy one shows to some people may not be shown to others because of the words, thoughts and deeds of others.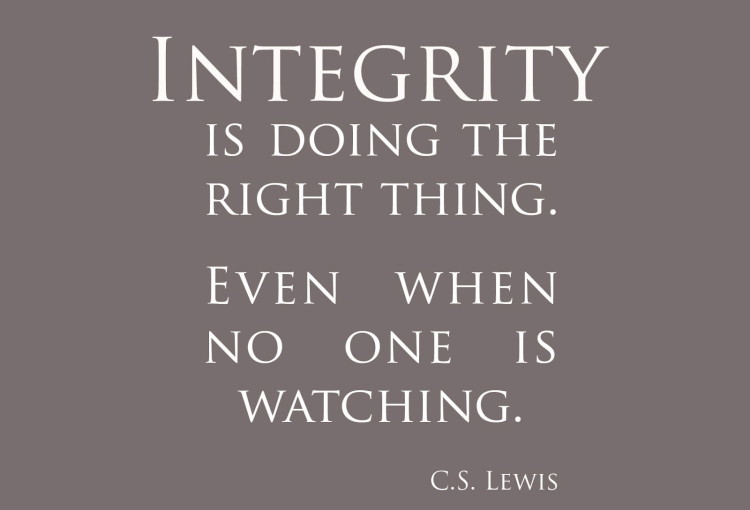 As we return to fuller reopening in the Autumn Term, integrity is going to be at the heart of decisions by school leaders and in the actions of all staff. Let us not imagine that we can simply slide back into exactly the same routines that we dropped out of on 20th March. Classrooms and staffrooms, corridors and hallways, playgrounds and shared spaces; all will look different, will see different behaviours and interactions, out of necessity.
Relationships are going to drive what we do in school; the aforementioned unity among teachers and other staff should be embraced and celebrated in our staffrooms, but also in the virtual staffroom that is our education social media network. The short form, instantaneous nature of some platforms can lead to some binary, partisan and hurtful opinions, but the majority of messaging is positive, supportive and integrity driven.
Integrity needs us to keep our unity by challenging actions which might divide us: where 'banter' becomes 'over-familiar', step in and challenge; when 'banter' verges on bullying, step in and challenge; when 'banter' becomes sexual harassment or worse, the consequences go beyond the places it occurs and impacts and upsets many. It isn't about sides, it is about what is right.